Trump – Collusion Confusion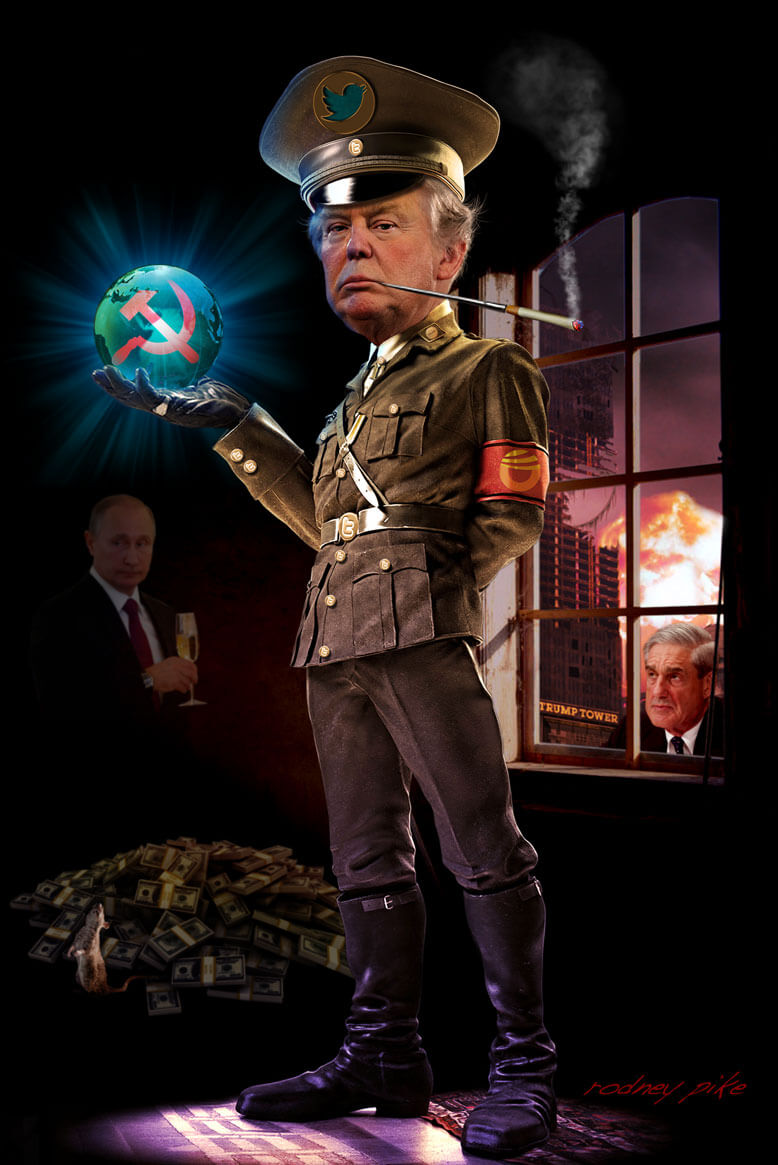 Big new this early this morning from Robert Mueller's investigation related to the Collusion Confusion with Donald Trump. One man arrested and more to come I'm sure. I've put together a little something for the occasion and your viewing pleasure. This features President Donald Trump, Russian President Vladimir Putin and Special Council Robert Mueller as well as a rat, the smell of which brought all of this to the forefront. Stay tuned for more fun stuff. I'll try and get in a couple more pieces before going in the hospital next week for back surgery.
I hope you enjoyed. Thanks for stopping by and have a great day!