Snoop Dogg – Increasizzle the Pizzle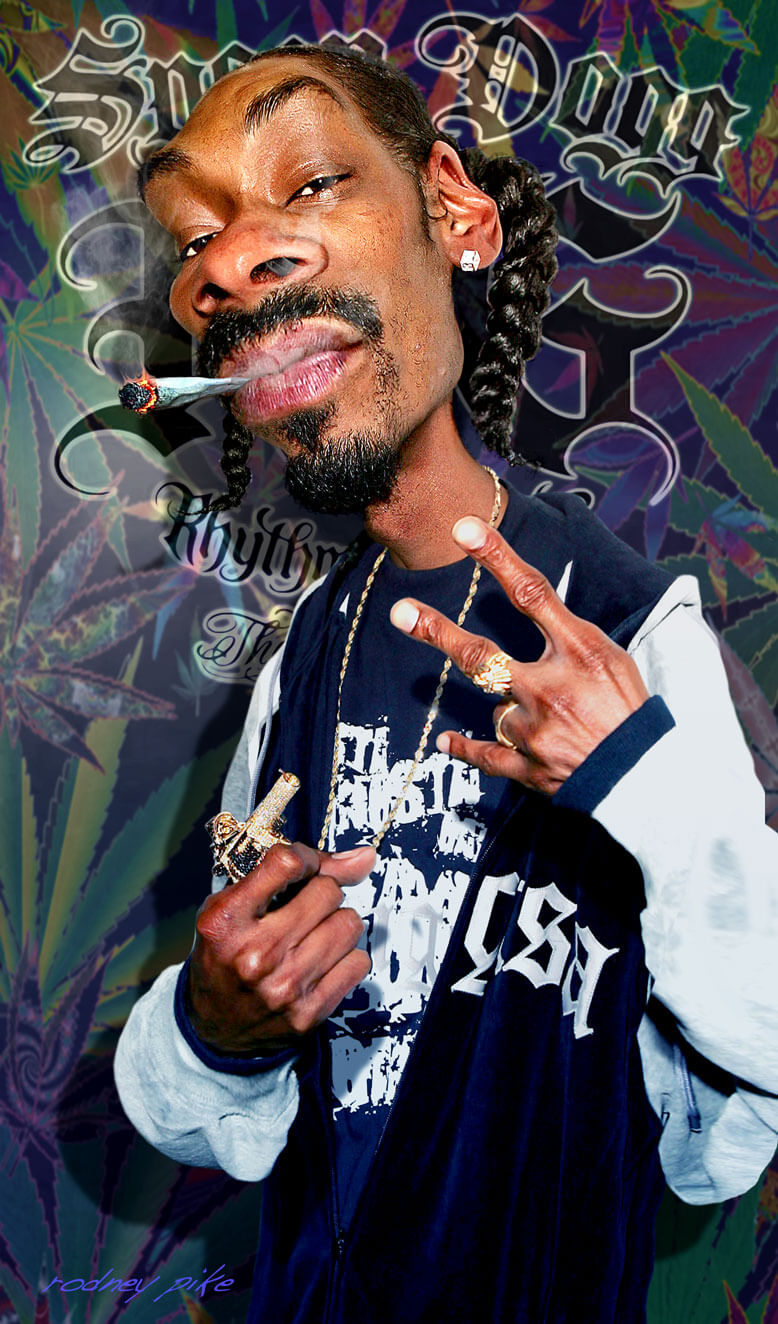 Snoop Dogg – Increasizzle the Pizzle
Calvin Cordozar Broadus Jr., known professionally as Snoop Dogg, is an American rapper, singer, songwriter, record producer, television personality, and actor. This is another variation on an older commission of Snoop Dogg. I was looking for a Snoop Dogg "izzle" phrase for the title and came up with Increasizzle the Pizzle which if I used the online izzle translator properly means Increase the Pease which is a quote of his. It sounds like something he would say. I'm sure someone will let me know if it's incorrect. I wanted to do something with the izzle "twizzle" which means twisted and rolled but couldn't find a fit. I just had to go with the marijuana background theme and color scheme on this one. The original caricature was a magazine commission and a version of this caricature was also featured on martijuana.com a while back and received great reviews. I'm sure he has many fans there. This image and several hundred more are available in my online store for very reasonable prices. In fact, some are free downloads so check them out here. It will be well worth your time. I offer these custom celebrity caricatures many of which can be found right here in my store but I can do the same for you if you wish. They're a lot of fun and make really good gifts. If you're interested in a custom image of yourself or someone, please feel free to contact me for details. I pulled an all nighter last night working on some new material for the second time in 3 days so I'm beat. I think I'll take a little break. I'll be back tomorrow with more new work.
 Here are a few Snoop Dogg moments:
Thanks for stopping by. Have a great day!!